IDAHO SCHOOL NUTRITION ASSOCIATION 2019 CANDIDATES
Vice President: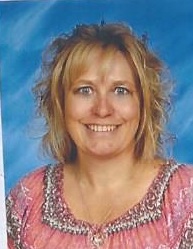 Rene Osman: Snake River School District #52, Child Nutrition Supervisor
I have worked with in the Child Nutrition Program for 8 years. I am the current Director of Snake River School Dist. Food Service Program, for the last 3 years. I am also a ISNA Board Member and represent Area 8. I am active member of the Snake River Co-op and help with the bid process.
I look forward to working with the members of Idaho School Nutrition Association in the future.



Treasurer: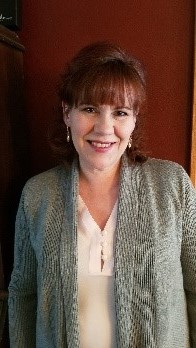 Chimene Benson: Madison School District, Head Cook, Madison High School
Hi all! Chimene Benson here and I have had the amazing opportunity of serving as your Treasurer for the last 4 years and would love the opportunity to serve for two more. I find ISNA is such a wonderful resource for us all and a great way to learn and grow and network with others who have the same passion for making things better for the kids!
I have worked at Madison High School for 15 years, most of them as Head Cook. I enjoy getting to interact with the kids and I enjoy cooking so that helps! I have 6 kids and 6 grandkids. Grandkids are so much fun, too bad we can't start with them! We had two weddings this last year, so everyone is working hard at keeping me busy!
The up side to grown kids is a bit more time for me stuff. I've ventured into the land of college student, but starting with fun and taking a hat making class. I enjoy all things sewing, but especially quilting! The house just gets messy again but a quilt stays done! I make a point to enjoy life and find those things that bring joy.

Kathy Carpenter: Boise School District, Food Service Manager, Morley Nelson Elementary
I was raised on a dairy farm in a small rural Idaho community. I have three children and four grandsons, which is where I spend my free time and I love being with them. I have been a Food Service Manager in the Boise School District for the past 15 years and served as a member of the Boise Schools Nutrition Association in the legislative position, the vice president position and the president position for 5 years. I have a bachelor's degree in Family Services and enjoy working with children and talking with students about healthy meals.
Area 1 Rep: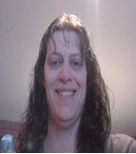 Angela Hentges: Lake Pend O'reille School District #84, Child Nutrition Coordinator, Washington Elementary
I live in Ponderay Idaho with my husband Terry, daughter Kendra, and son Allen. have worked for the Lake Pend Oreille School District #84 Child Nutrition Program since October 2010. I have worked with elementary students all the way up to high school students.
My mission is to be a leader and role model to encourage the support and the interest of the School Nutrition Association by advocating for Idaho as a positive voice of Child Nutrition Programs so all school nutrition professionals are all seen as partners in the education and wellness of all students


Area 3 Rep:

No nominations
Area 5 Rep: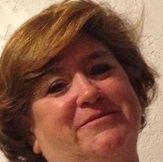 Kimberley Johnson: Boise School District, Assistant Food Service Manager, Les Bois Jr. High
Hi, My name is Kimberley Johnson. I have been part of the Association for over 15 years. I have been President of our local Board several times. I have been on the State Board for over 10 years. I enjoy working with everyone in the Association. I have been with Food Nutrition in the Boise Schools District for over 15 years. I have seen a lot of positive changes over the years on the Board and looking forward to many more.
Area 7 Rep:

No nominations


Click Here to vote-you must know your member number