ISNA Election Results 2017
The Voters Have Spoken
Members of the Idaho School Nutrition Association have spoken, casting their ballots in the annual election for the Association's top leadership positions. The winning candidates for the Board of Directors were installed this summer during ISNA's Annual Conference in Boise, Idaho, and will serve under the leadership of incoming President Peggy Bodnar.
New Board Members include:
Vice President: Anita Brower
Area 1 Representative: Bobbie Coleman
Area 7 Representative: Tara Johnson
Vendor Chair: Desiree Karst
Membership Chair: Lisa Ward
Communications Chair: Kimberly Detwiller-Swinston
New Positions on the Board:
President Elect: Teresa Bettleyon
Executive President & Nominations Chair: Debbie Timm
Conference Chair: Heather Plain
Policy and Legislative Chair: Kellie Campbell
Terms of Service as stated in the ISNA BYLAWS
President: 1 year.
President-Elect: 1 year.
Vice President: 1 year (The second year moves up to President-Elect and then to President.)
Secretary: 2 years (Elected in even numbered years)
Treasurer: 2 years (Elected in odd numbered years)
Area Representatives: 2 years (Areas 1, 3, 5 & 7 elected in odd years, Areas 2, 4, 6, 8 elected in even numbered years.
ISNA congratulates the candidates for their election to the Board of Directors, and thanks all the candidates for their enthusiasm and commitment to serve the state Association.
SNA Awards Program:
Through the SNA Awards Program, SNA celebrates and recognizes every-day heroes: school nutrition professionals who work every day to ensure well-nourished students across the country are prepared for success! The SNA Awards Program features easy-to-understand names, streamlined rules, and you can now nominate a deserving colleague online www.schoolnutrition.org/awards. Awards include:
This year, nominations were submitted to the ISNA executive board. Selections were made for the Manager of the Year, and for the Director of the Year. Each State submits their winners for a chance for Regional recognition and then National recognition. Our Idaho winners were both selected for Northwest Regional Manager and Director of the Year!
Come celebrate our winners at this years conference!
SNF Scholarships for SNA Members:
Scholarships and grants are available through the School Nutrition Foundation, the philanthropic sister organization of SNA, for active SNA members to:
For more information and to apply for a scholarship or grant, please visit: www.schoolnutrition.org/Scholarships.
School District Owned Membership (SDM):
A membership that is owned by a school district (or state agency) in the name of an individual. This membership can be transferred to another employee in the same membership category if the original member/person leaves the district. SDM allows you to group all of your memberships together so that you can receive one invoice for all of your renewals once or twice a year (or as requested). The SDM is managed by a designated administrator within the school district (or state agency). SDM members still receive all the same benefits of individual membership. For more information, please visit: www.schoolnutrition.org/sdm. For a full guide about SDM, please visit: www.schoolnutrition.org/sdmguide.
Fuel Up to Play 60 Grant Awards
IDAHO SCHOOLS RECEIVE FUNDS FOR WELLNESS PROGRAM
Thirty (30) Idaho schools have been chosen to receive funding to support their Fuel Up to Play 60 initiatives, the Idaho Dairy Council announced today. The schools were selected from among hundreds of schools across the country that applied for funding to help them jump start and sustain healthy nutrition and physical activity improvements.
This nationwide funding program offers schools up to $4,000 to help them increase awareness of and access to nutrient-rich foods and physical activity opportunities for students. Funding for this competitive program is provided by the Idaho Dairy Council and America's dairy farmers.
Read more here.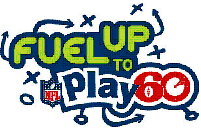 National Membership (Individual and District Owned)
Membership levels and annual dues (includes National and State)
Affiliates: $24
Employees: $40
Retired: $40
Managers: $42
Directors: $127
Membership Application
For the SNA National and State Membership application, click
here
.
SNA

News
SNA News is specifically designed for school nutrition and industry professionals. Subscribe to SN Express and Tuesday Morning for FREE e-mail newsletters. By providing the latest need-to-know news and information, SNA saves you time and keeps you informed on the key issues affecting child nutrition operations.