IDAHO SCHOOL NUTRITION ASSOCIATION 2018 CANDIDATES
Vice President: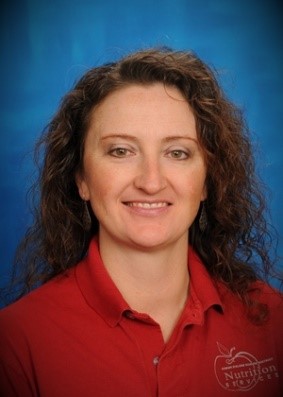 Rebecca Elmore: Becky Elmore is the menu analyst for the Coeur d'Alene School District. She assists in writing the menus for the district meal program and the summer meals program. She also assists with student nutrition education, staff development, and department promotions. Becky began working for the district in April of 2010.
A life-long Idaho native, Becky graduated from Coeur d'Alene High School in 1991 and the University of Idaho in 1996 with a B.S. in Food and Nutrition. She went on to work as both a clinical dietitian and food service manager. She served on the Greater Spokane Dietetic Association board as the National Nutrition Month chair as well as the president.
Other board experiences Becky has had include being the secretary of the Christ the King Lutheran Church executive board in Coeur d'Alene, Idaho. She has also been active with the Cherry Hill BMX board, assisting in club promotions.
She's been married for 22 years and has two teenage sons. They are very active in local music groups, mountain biking, and motorcycle riding.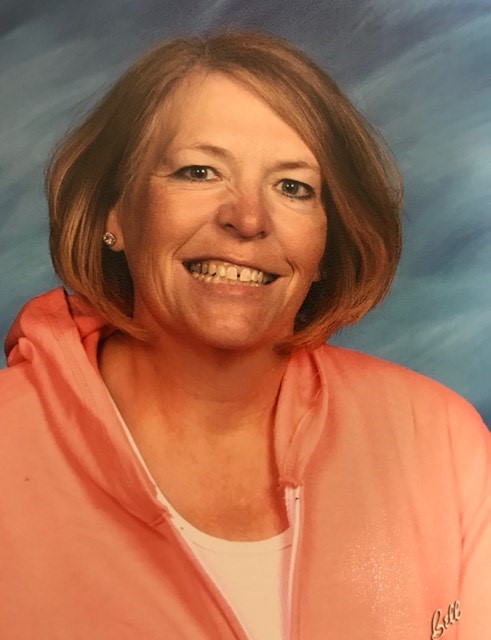 Cheryl Stewart: Hi! My name is Cheryl Stewart. I am happily married to my husband of 31 years. I am a proud mom to three children, two of which are married, and one grandchild. Throughout the years we have taken in seven foreign exchange student, and provided them the opportunity to stay with our family while getting both cultural and educational opportunities they may not have had otherwise.
I am currently working at Teton School District 401, as both the District Nutrition Assistant for District 401, and Kitchen Manager at Teton High School. I enjoy working with the children at the high school and enjoy being able to create fun and flavorful ways to present new foods to them. When school is out, I am very dedicated to the Summer Food Program, and enjoy making sure that the opportunity to eat a healthy lunch is there for any person in need.
In the past I have served as the Idaho Head Start Association Secretary, Idaho Head Start Policy Counsel, Center Manager for Driggs Head Start, and was fundamental in getting the Head Start Early Education Center started in Driggs. I have also served as the Communications Chair Person, and was responsible for sending newsletters to Association Members within the ISNA. I have also been the Chapter President, Vice President, and President Elect.
I truly have made it my life goal to help children in need, and to be concerned with and active in helping to feed children, as well as teach them valuable food information and healthy ways of eating for the rest of their lives.
I sincerely appreciate your consideration of voting for me to be the next Vice President of the Idaho Child Nutrition Association and look forward to hopefully working with all of you in the near future.


Secretary: no submissions


Area 2 Rep: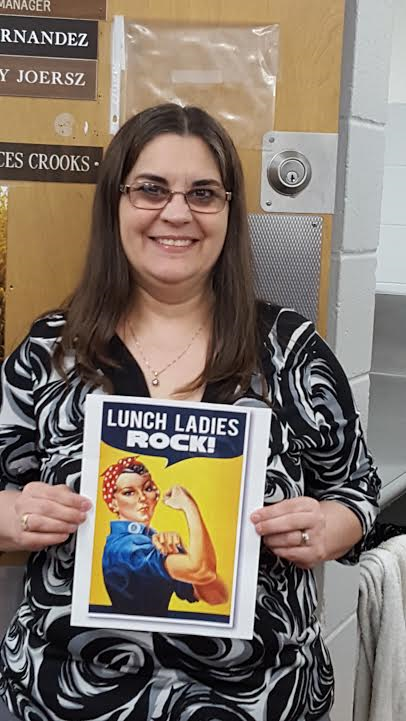 Carmen Griffith: Carmen Griffith is running for the position of Area 2 Representative. She has served as the Idaho School Nutrition Association's Area 2 Representative for the past six years. She enjoys the teamwork of the board and the direction in which the association is heading.
Mrs. Griffith is the Food Service Director for the Joint School District #171. She moved to Pierce, Idaho 26 years ago with her husband of 36 years. Mrs. Griffith started working in the District kitchens in 2000. She enjoyed working in the kitchen, learning about nutrition and working with students. She soon became the Food Service Director in 2007. In 2017, Mrs. Griffith was awarded Director of the Year for Idaho and the Northwest Region. Mrs. Griffith plays a vital role in nutrition education with staff and students to support academic success throughout the district.
Four years ago, the district partnered with the National Guard to open the state's only Youth Challenge Program for at risk High School students. With any new program, there were many challenges to overcome. This challenge was met with great enthusiasm and the program is thriving today.
When Mrs. Griffith isn't working she enjoys spending time with her husband, four children, six grandchildren and their Boston Terrier Ozzie.


Area 4 Rep: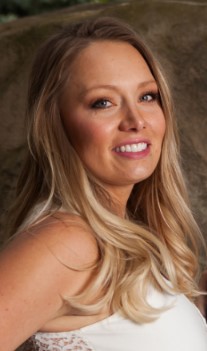 Amber Bulcher: Amber is West Ada School District's first dietitian working as a menu analyst for the largest school district in Idaho and often seen as a liaison between food service staff, health professionals, and parents. She oversees the compliance of nutrient analysis and meal components for all menus, creates and test recipes, develop individualized menus to accommodate food allergies or medical conditions for students, present nutrition education to staff, supervise dietetic interns during their management rotation, and assist with the Summer Meals Program.
Previously, she worked in conjunction at St. Luke's Regional Medical Center in Boise, Idaho for 2 years as an inpatient clinical dietitian while contracting with West Ada School District. Prior to receiving her degree, she was West Ada's first intern and directly assisted with completion of the Six Cent documents and certification.
Amber holds a B.S. in Family Consumer Sciences from the University of Idaho (Go Vandals!) with a focus in Dietetics and in 2017 completed the process to obtain her SNS credential. Presently, she sits as Vice President for West Ada's local school nutrition chapter, Laur-Ada. Amber is dedicated to spearheading strategic shifts for transforming the local chapter, engaging new and active members with fun and enticing monthly meetings. Past positions held by Amber were Co-Chair of the Treasure Valley Dietitians for 2 years.
Born and raised in Jerome, ID, Amber thrived for more opportunity in her field leading her to call Boise home after college. She and her fiancé are devoted parents to a sweet son and two fur children, Emma and Tara. Whenever they get opportunities, the family creates adventures with activities in skiing, camping, traveling, and riding their Harley-Davidson motorcycles. She hopes to gain leadership experience and use her perseverance in being a lifelong learner to help fellow school nutrition foodies to promote sustained nutrition habits.


Area 6 Rep:


Elaine Hape: I am Elaine Hape Food Service Supervisor/Director for Castleford School District in Castleford Idaho. I have 17 years experience as a food service supervisor/director. I have three grown children which are the loves of my life. I live in Filer with my significant other John. I hail from Montana where I was a food service supervisor/director at Gardiner School District in Gardiner Mt for 13 Years. I served on the Montana SNA board for 4 years representing Montana at LAC as well as national conferences. SNA has been a wonderful organization setting our ways as professionals. It is necessary to keep everyone informed and connected. I found my passion in life that is feeding children. Kids are our future and it makes me proud to be a vital part of there education. Thank You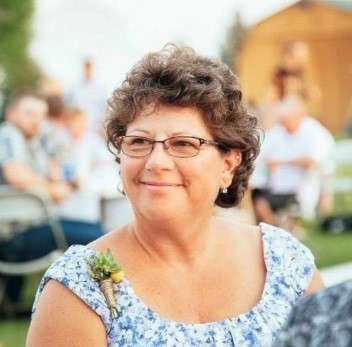 Roxanne Mumm: My name is Roxanne (Roxi) Mumm and I would like to be the next Area 6 Representative. I started my School Food Service career 20 years ago at Immanuel Lutheran School in Twin Falls, Idaho. Since that time I have worked at various schools in the Twin Falls School District and have now been the Food Service Director at Kimberly School District for the past seven years. The part of my job that I enjoy the most is seeing the smiling faces of the Elementary students as they go through the serving line choosing their favorite foods and conversing with the cooks. I have tried to emulate throughout my School Nutrition Career the importance of customer service and wholesome nutrition. The way we interact with all children is what really matters!
My husband Mike and I have lived in the Kimberly area for over 30 years. We have four grown children and as many pets. As of yet we are not lucky enough to have any grandchildren but we do have seven grand pets! Our lives are busy with our fast growing family, backyard barbecues and travel.
I have held many positions in our local SNA chapter and am hoping for a chance to serve my State as the Area 6 Rep.


Area 8 Rep: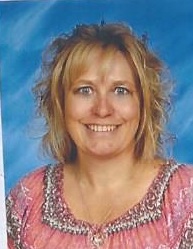 Rene Osman: Rene Osman is from Blackfoot, Idaho. She lives there with her husband, Jeff. She has four children, and one grandchild. She has worked in the school system for over 16 years. She started out driving school bus for the Blackfoot School district in 2002. She had to opportunity to accept a position on the transportation office in 2009. In 2011 the child nutrition office had an opening and she decided to move to CN (and had no idea what she was getting herself into.) She had the opportunity to work with Tami Robinson, the director at that time. Who gave her the idea that this child nutrition thing could be a great. She has enjoyed working and learning the world of Child Nutrition and all the things that go with it. From the friends and colleges that she gets to work with every day, to the students and staff. she is thankful for the an opportunity to learn and grow.
She is currently working at the Snake River School District as their CN Director, April 2015 . She is always striving to make the program better for her staff and students. Trying to come up with new ideas to improve the program. She is Thankful for the opportunity to continue learn and grow with you and for you.